Brit Coleman, Director of Junior Tennis
Brit Coleman brings a lifetime of tennis experience with a community based attitude and philosophy. We are very excited to have him and we know you will be pleased with the results of his effort. Brit Coleman hails from a tennis family that has been involved in managing municipal tennis facilities for 45 years.  The Coleman family ran the Garland Tennis Center (now the Jack Coleman Tennis Center) for 30 years.  The last 10 of these years, Brit was the Director of Tennis. His brother also managed community centers for the City of Dallas.  These included the Samuel Grand Tennis Center and Fair Oaks Tennis Center for more than 10 years.  During Brit's time at the Garland Tennis Center, he was also employed by the Texas Section of the USTA as a Grassroots/Community Development Coordinator for North Texas.  In addition, Brit has traveled extensively presenting tennis assemblies and programs to elementary and middle school students throughout Texas and New Mexico.  Since 2001, Brit has grown tennis in the Temple/Belton area as a coach, the CEO of BBI Tennis Group and the Director of the Heart of Texas Tennis Program.  His company also holds sanctions for two USTA ZAT Tournaments that have run annually for nearly 10 years.
As WRTF's Director of Junior Tennis, Brit has been developing programs with community service in mind and community involvement as a primary goal. Known as "Mr. Sunshine" to his junior players, Brit looks forward to building a strong family-oriented tennis program at WRTF.
---
Jodi Thurman, Head Pro of Pickleball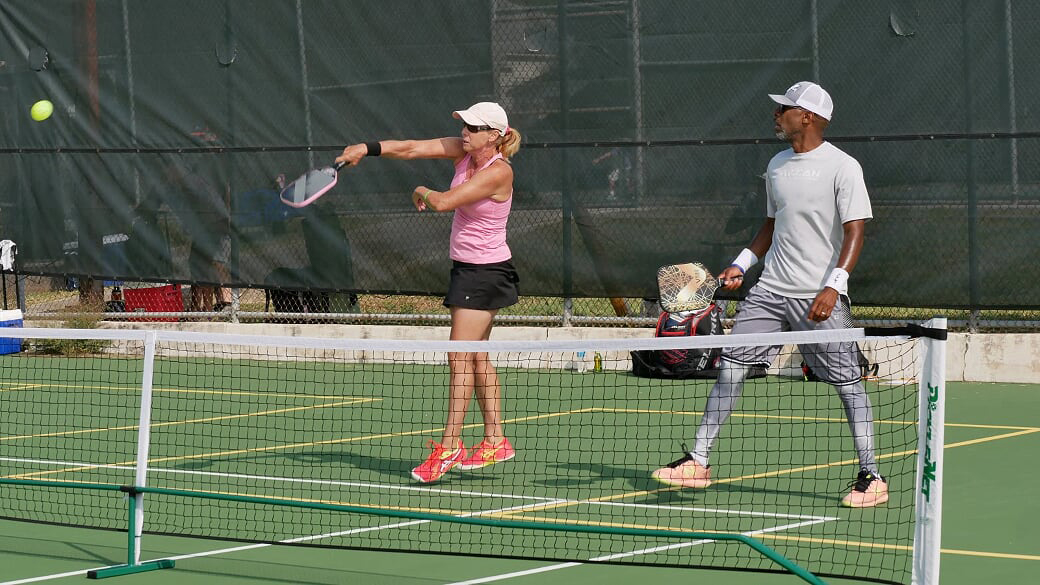 Jodi has a B.S. in Health, Physical Education and Recreation from Lock Haven University of Pennsylvania and an A.A.S in Computer Networking and Systems Administration from Texas State Technical College. She has lived in the Central Texas area since 1987 and retired from McLennan County's Information Technology department.
Jodi has a background in competitive racquetball but found pickleball in April of 2018. She is an avid player and competes in tournaments throughout the country. She has participated in other sports as well including long distance cycling, running (from 5 Ks to full marathons), triathlons, golf, and softball.
Jodi is the USA Pickleball Ambassador for the Waco area. She has a passion for teaching new players as well as coaching others to advance and refine their skills as players. She holds a Level 1 Certification from the International Pickleball Teaching Professional Association (IPTPA).
Jodi's goal is to grow pickleball at WRTF with clinics, socials, fun mini-tournaments as well as larger competitive tournaments pulling in players from across Texas and beyond.