Brit Coleman, Director of Junior Tennis
As WRTF's Director of Junior Tennis, Brit has been developing programs with community service in mind and community involvement as a primary goal. Known as "Mr. Sunshine" to his junior players, Brit looks forward to building a strong family-oriented tennis program at WRTF.
---
Blake Starkey, Director of Adult Tennis
Blake grew up in the Panama Canal Zone and in Palestine, Texas. He was a regular on the Texas junior circuit and played for Eastern Kentucky University on full scholarship. Upon graduation, Blake played on the satellite tour and helped run Newk's, one of the nation's top Junior Development academies. Over his career, he has helped develop numerous players who went on to play collegiately, and/or professionally. Most of Blake's professional background is in collegiate coaching or club management. Prior to Waco Regional, Blake either ran or directed tennis operations at four private clubs – the Summit Recreation Center (Belton, TX), the Country Club of Little Rock (Little Rock, Arkansas), the Green Tennis Center (Columbia, Missouri), and AD-IN Indoor (Houston, TX). In his coaching career, Blake served as the Head Tennis Coach for the University of Missouri Tigers. Mizzou is a member of the SEC Conference. Prior to Mizzou, Blake coached the Maryland Terrapins in the Big 10 for five seasons. He guided both Maryland and Mizzou to their first-ever NCAA tournament appearances, and still holds the record for most team wins for any tennis coach in Mizzou program history. A strong developer of talent, his teams and players were regulars in the NCAA rankings and at the NCAA Tournament. His teams and individual players had wins over Stanford, Texas, Texas A&M, Florida, Oklahoma, Arkansas, and Notre Dame among others. A strong believer in community service efforts, he also kept his players heavily involved in effots such as the Susan G. Komen Foundation, and work with local shelters. Based on NCAA compliance and recruiting knowledge, Blake has developed a nationally recognized program that assists parents and high school athletes with collegiate athletic recruiting (www.yourathleticscholarship). When not on or near a tennis court, Blake enjoys spending time with family, travel, social media marketing, chess, biking, cooking, carpentry, fixing things, video games, and occasionally watching Netflix. Blake's wife, Julie, is the Dean of Student Development at Central Texas College. Blake and Julie have two children, Emily (28), and Samuel (24). The Starkeys are excited to finally be back home in Central Texas and Blake intends to utilize every resource available to serve the Waco Regional membership any way possible.
---
Kenna Kilgo, Assistant Director of Junior Tennis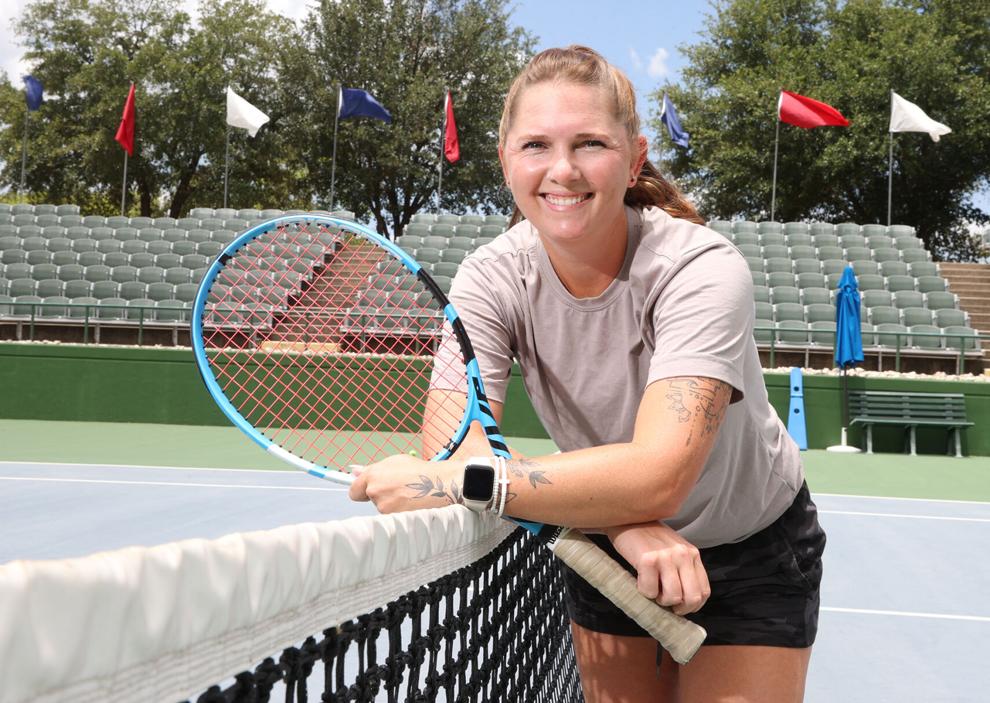 Kenna Kilgo served five seasons (2018-23) as the Associate Head coach for the Iowa State tennis team and was instrumental in the most successful era in the history of the program. She is a three-time ITA Central Region Assistant Coach of the Year and a ITA National Assistant coach of the year finalist. In her final season with the Cyclones in 2022-23, ISU had its most impressive season. The Cyclones finished 21-6 overall and reached the Elite 8 of the NCAA Championships. ISU also advanced to the Final 4 of the ITA National Indoor Championships earlier in the year. ISU's 7-2 finish in Big 12 action was the best in school history and put them in a tie for third in the final standings.
The Cyclones finished the season No. 8 in the nation with 7 of the 8 players being nationally ranked. 
Kenna played for Texas Tech from 2011-15 where she became the first Lady Raider in program history to participate in four-straight NCAA Tournament and led TTU to its first Sweet 16 appearance during her senior season.
During her time there, she helped TTU win back-to-back Big 12 Championships in 2012 and 2013. She earned All-Big 12 doubles honors and advanced to the NCAA Individual Doubles Championships in both seasons.
A two-time singles and three-time doubles participant at the ITA All-American, Kenna's highest career singles rank was No. 53. and No. 6 nationally in doubles.
A three-year captain, she finished her career sixth in the modern era in singles wins (75) and fourth in doubles victories (84)The Crawford, Texas native attended Midway High School where she won Class 4A singles and mixed doubles titles. She won the mixed doubles title with her brother, Kolby. Kenna and her brother were inducted into the Midway ISD Athletic Hall of Fame in 2018.
---
Jodi Thurman, Head Pro of Pickleball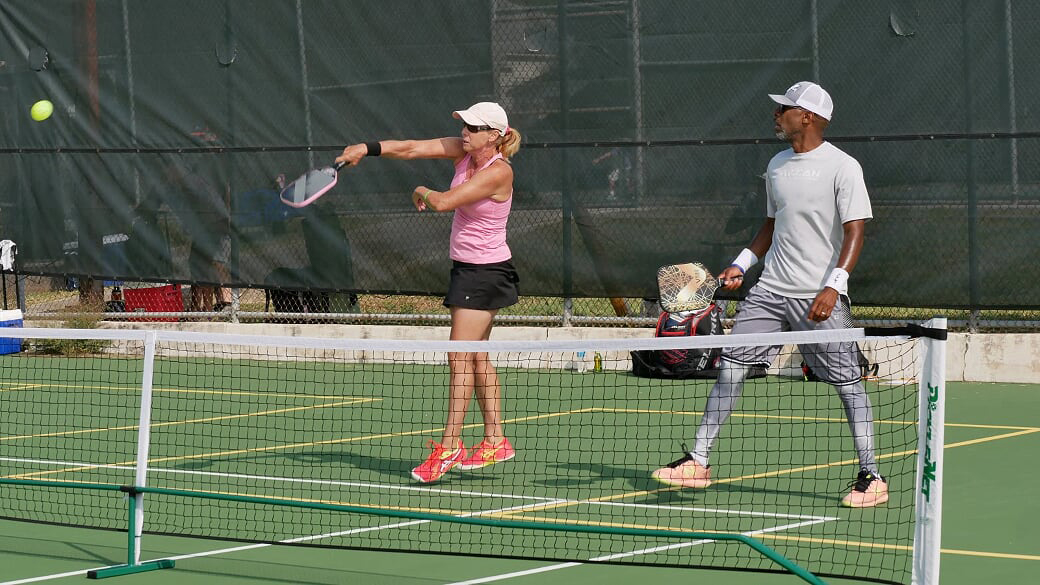 Jodi has a B.S. in Health, Physical Education and Recreation from Lock Haven University of Pennsylvania and an A.A.S in Computer Networking and Systems Administration from Texas State Technical College. She has lived in the Central Texas area since 1987 and retired from McLennan County's Information Technology department.Jodi has a background in competitive racquetball but found pickleball in April of 2018. She is an avid player and competes in tournaments throughout the country. She has participated in other sports as well including long distance cycling, running (from 5 Ks to full marathons), triathlons, golf, and softball.Jodi is the USA Pickleball Ambassador for the Waco area. She has a passion for teaching new players as well as coaching others to advance and refine their skills as players. She holds a Level 1 Certification from the International Pickleball Teaching Professional Association (IPTPA). Jodi's goal is to grow pickleball at WRTF with clinics, socials, fun mini-tournaments as well as larger competitive tournaments pulling in players from across Texas and beyond.